SHOO is an ECO-CHIC Nail Lacquer brand that is not only safe, but is also a collection of lacquer with trendy names and fashionable colors to enhance your outfit and/or lifestyle, HANDS DOWN!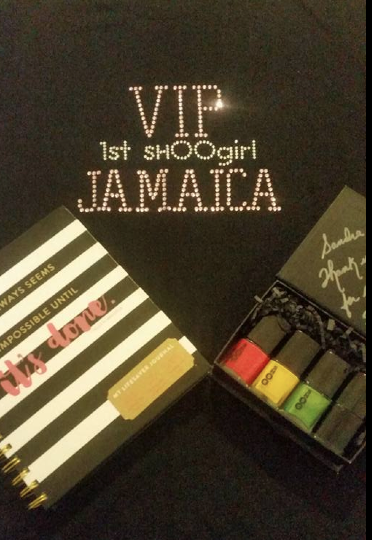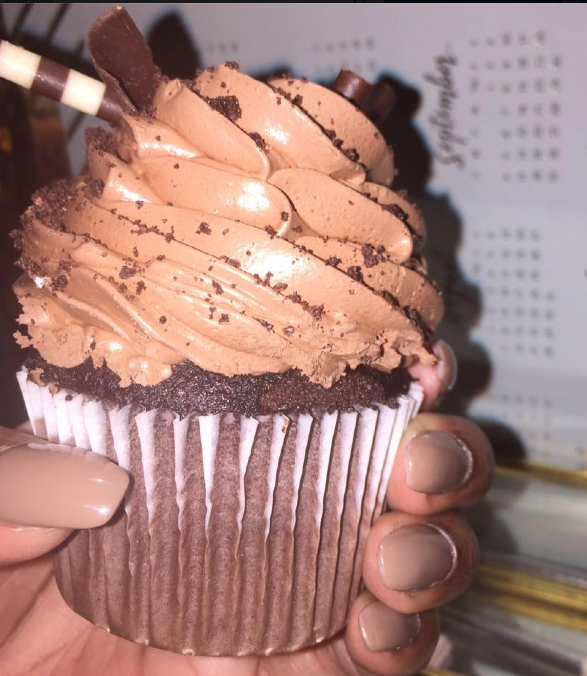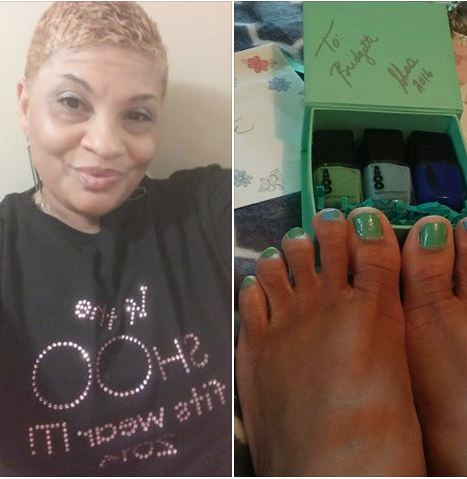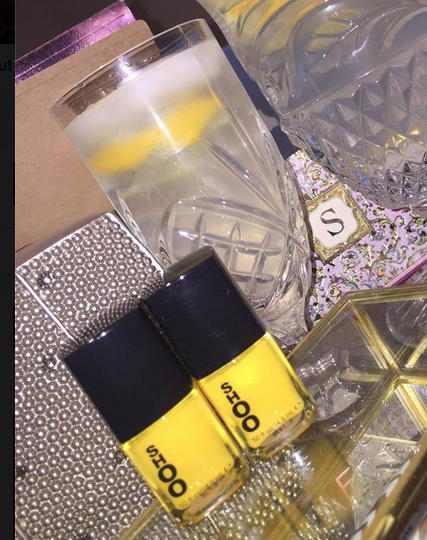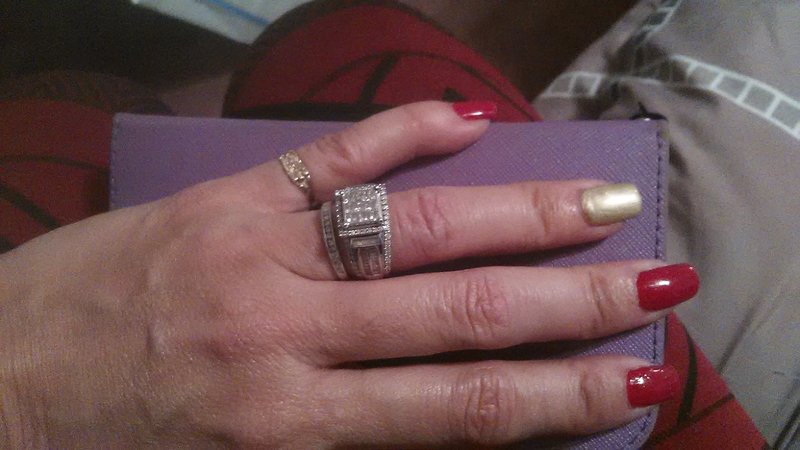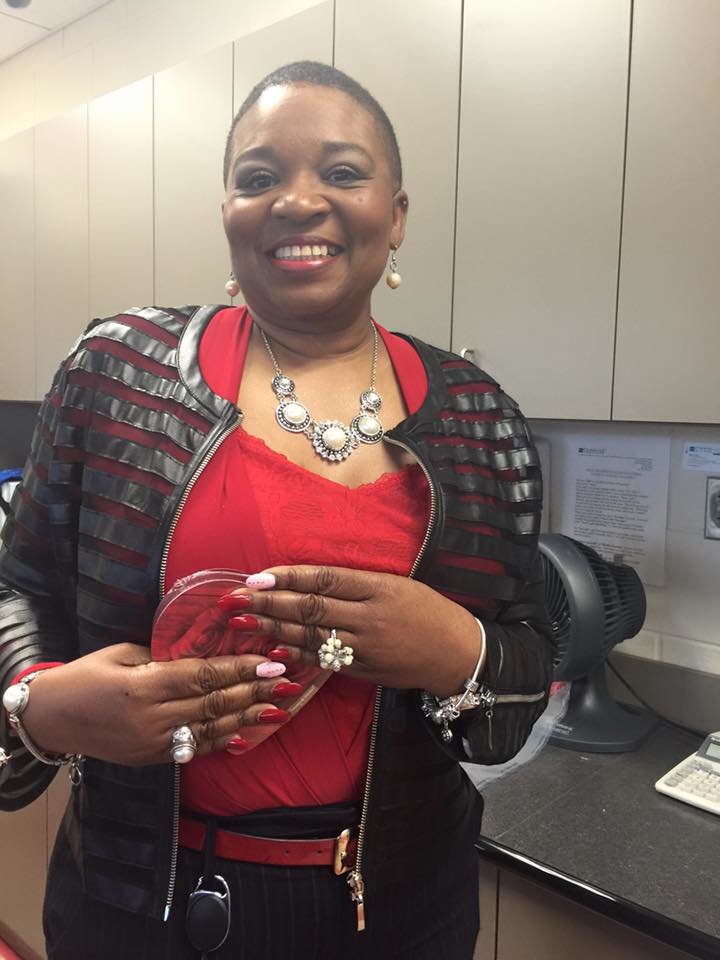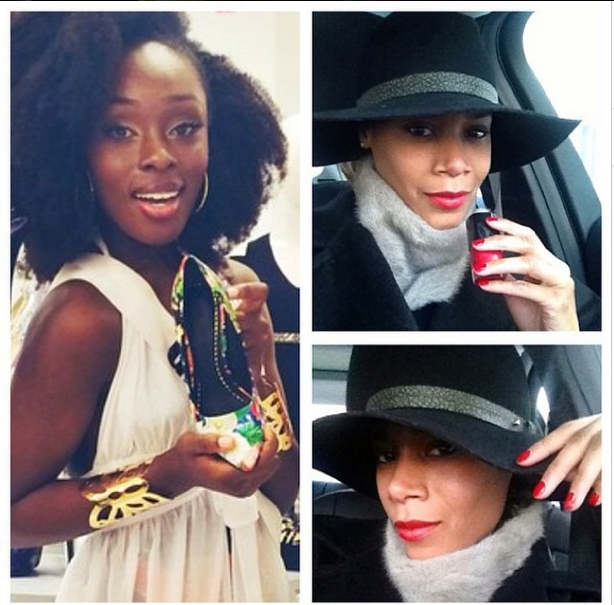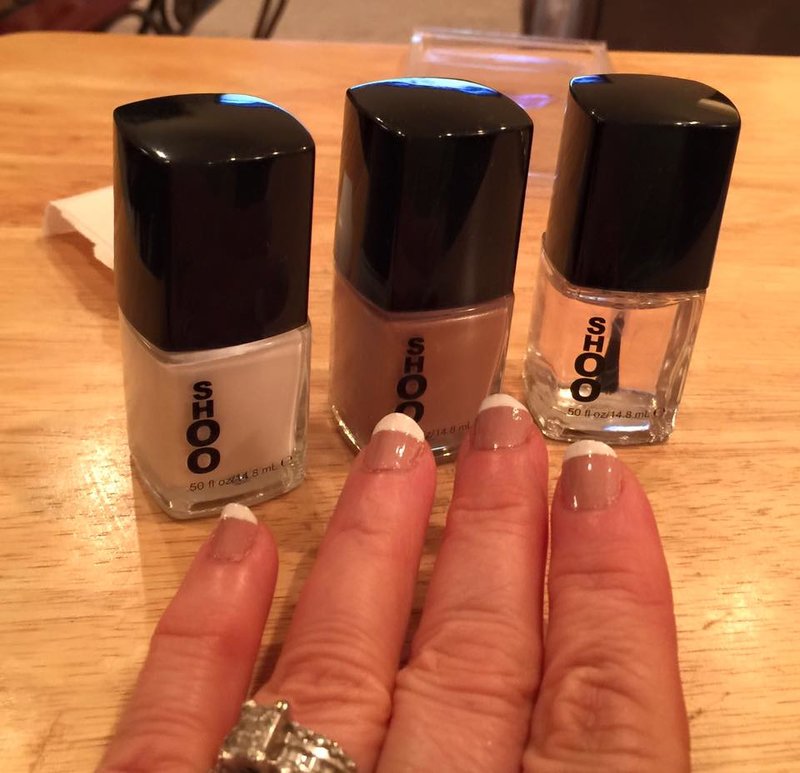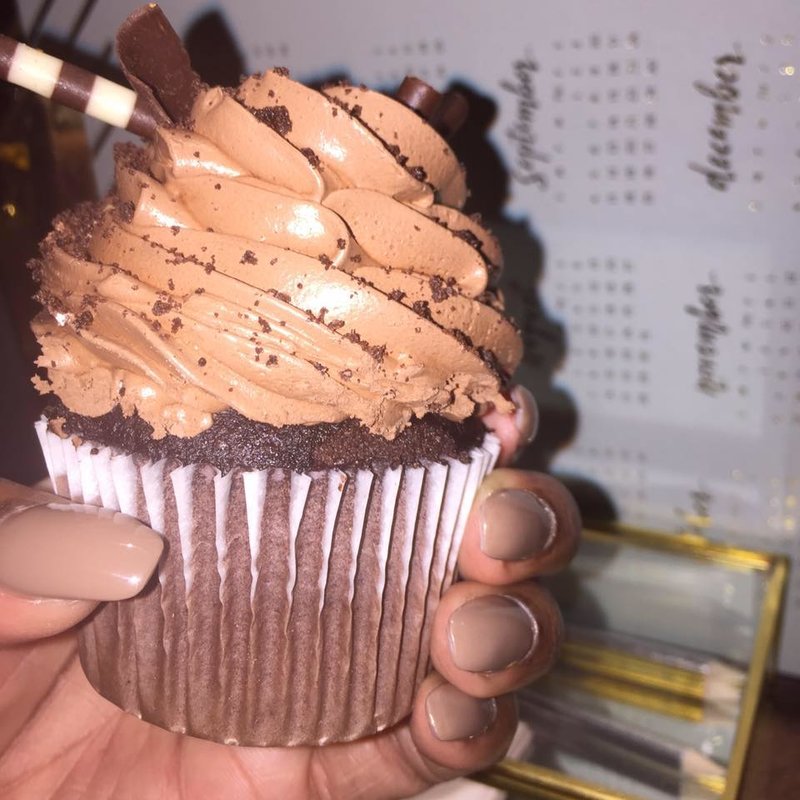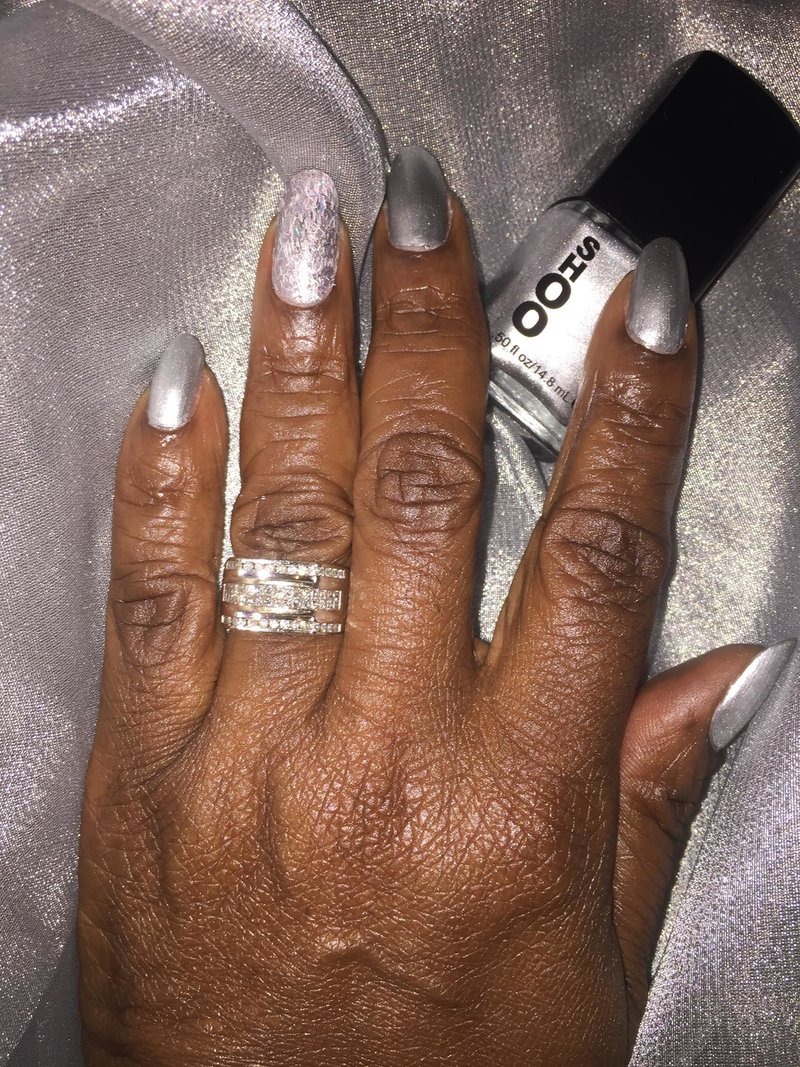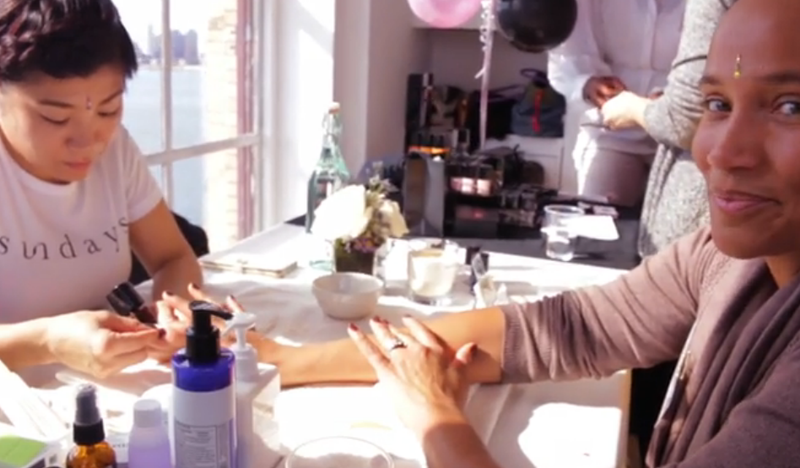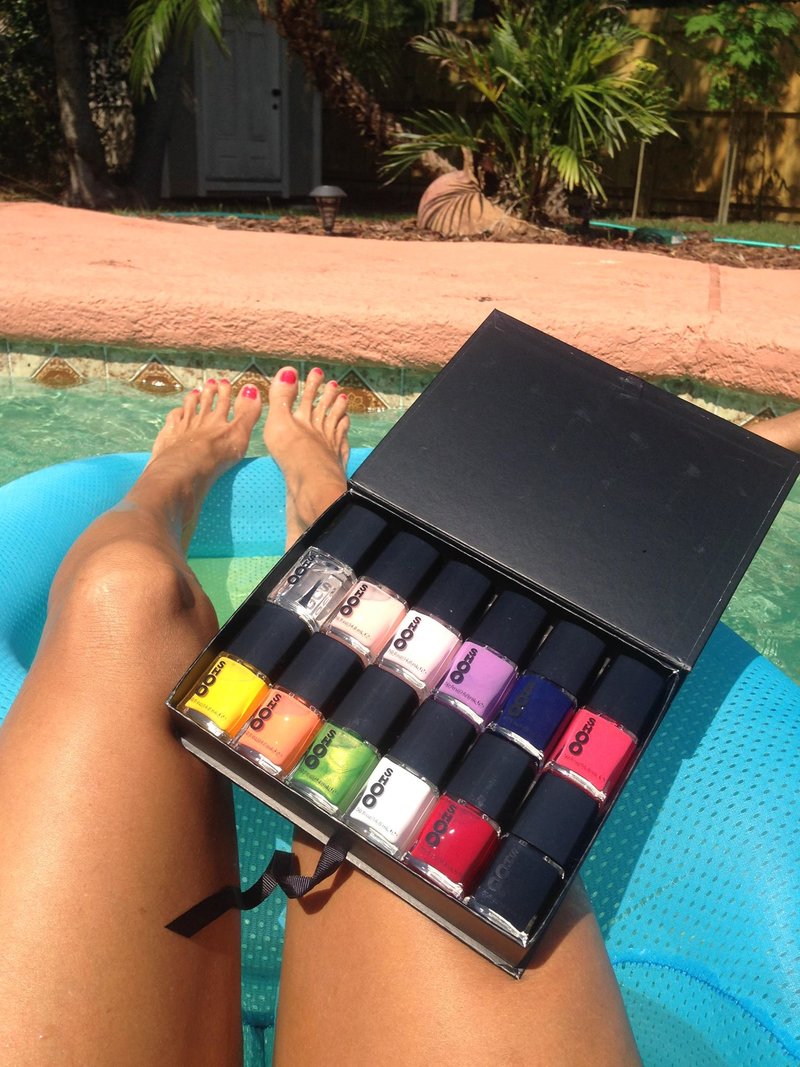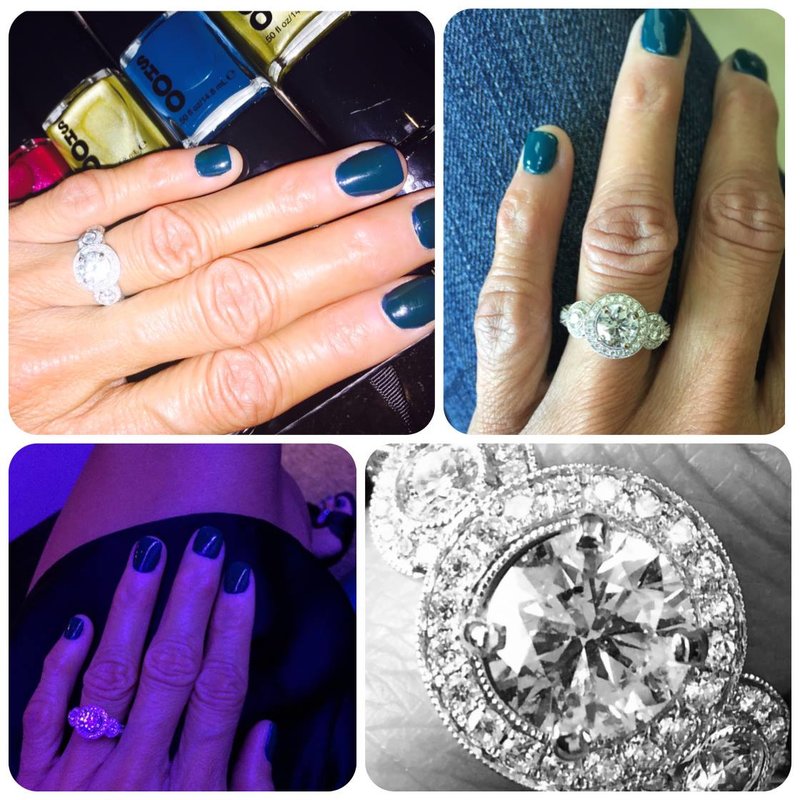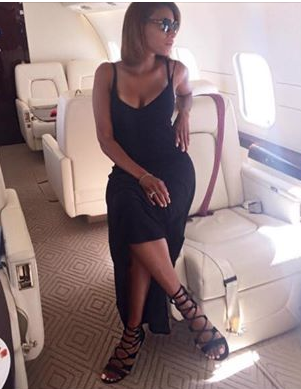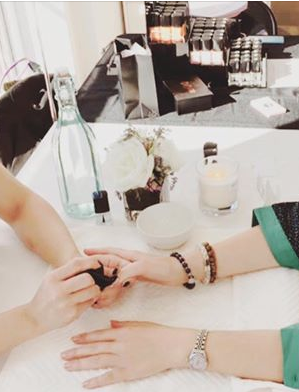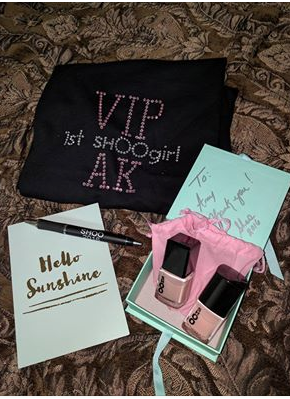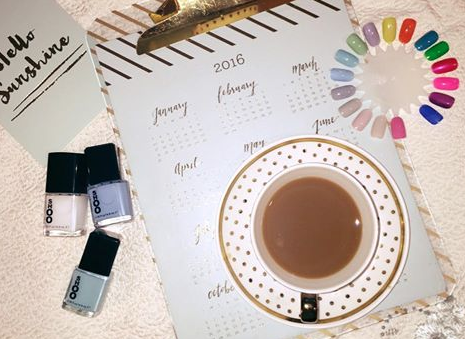 shOO: EcoChic nail polish brand that is 5 Free
What is meant by a
5 Free Nail Polish
Brand?
A 5 Free Nail Polish means polish WITHOUT Formaldehyde, Toluene, Dibutyl phthalate
,
Camphor or Formaldehyd

e

Resin
1.
Formaldehyde
is a known carcinogen. This chemical is used to embalm humans and dead animals.
2.
Toluene

i
s a chemical that is typically found in gasoline and has the odor of household paint thinner. It's used to help suspend the polish throughout the bottle, basically it's used so you don't have to shake the bottle that often. Exposure to this chemical can affect the central nervous system, causing dizziness, headaches and fatigue and is also linked to reproductive and developmental toxins.
3.
Dibutyl phthalate (DBP)
is a plasticizer that used in nail polish to help reduce cracking and brittleness. It has been linked to cancer in lab animals and has been suspected of causing development and fertility concerns for humans.
4.
Camphor
is a poison that can cause seizures. This chemical is used in nail polish to coat your nails which strips the nutrients.
5.
Formaldehyde Resin
is a derivative of Formaldehyde typically used in making coatings and adhesive.
Our mission at shOO is to formulate a polish that is Trendy and Fashionable without the five harsh chemicals. We will always do our best to provide the best products for our EcoChic customers.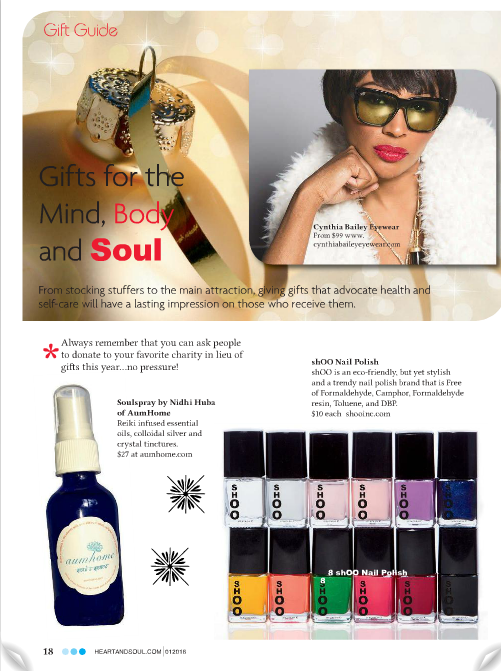 As seen in Hear&Soul Jan/Feb 2016
---